Diagnosing History: Medicine in Television Period Drama
Published by  Manchester University Press, 2022
This timely collection examines representations of medicine and medical practices in international period drama television. A preoccupation with medical plots and settings can be found across a range of important historical series, including Outlander, Poldark, The Knick, Call the Midwife, La Peste and A Place to Call Home. Such shows offer a critique of medical history while demonstrating how contemporary viewers access and understand the past. Topics covered in this collection include the innovations and horrors of surgery; the intersection of gender, class, race and medicine on the American frontier; psychiatry and the trauma of war; and the connections between past and present pandemics. Featuring original chapters on period television from the UK, the US, Spain and Australia, Diagnosing history offers an accessible, global and multidisciplinary contribution to both televisual and medical history.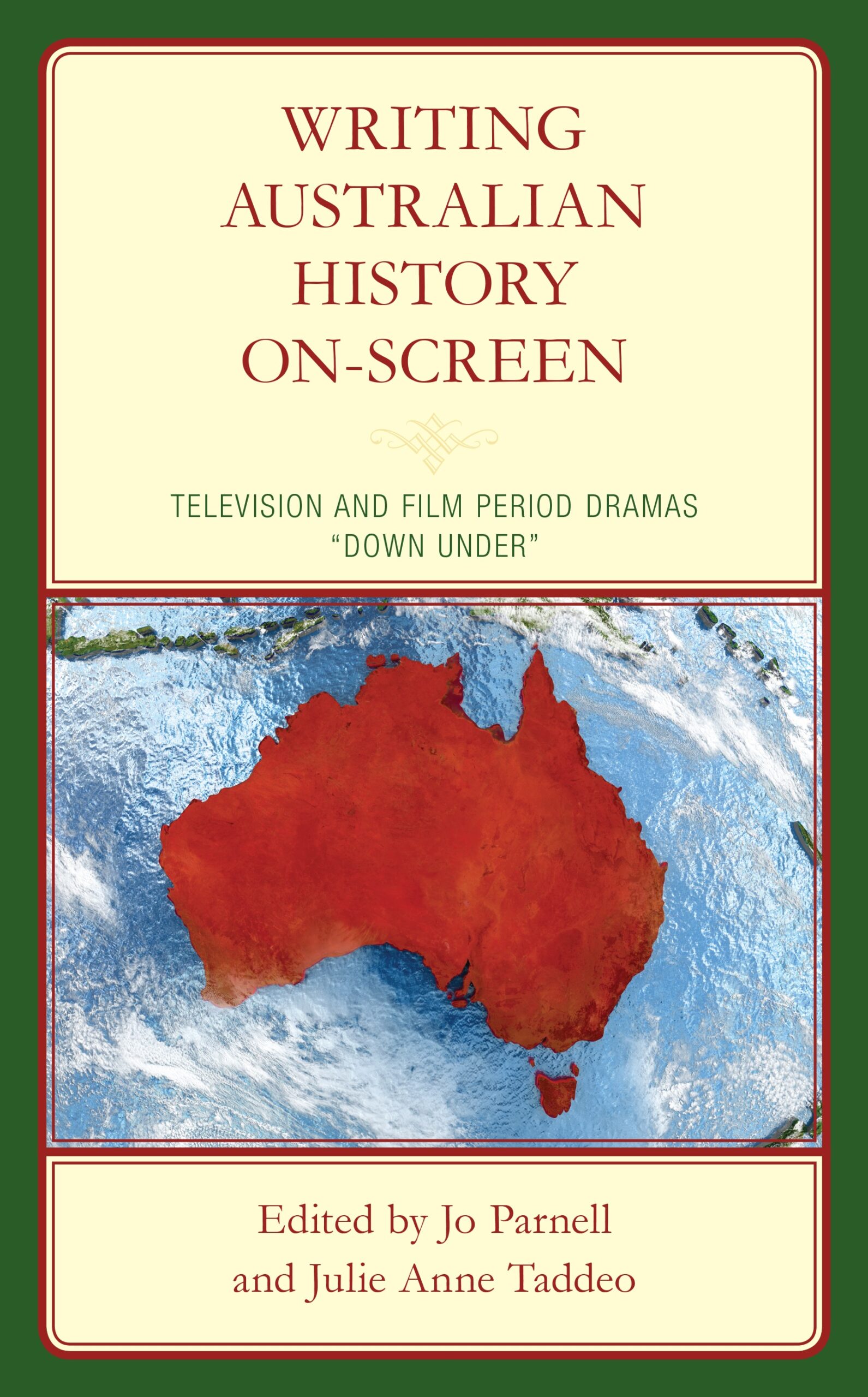 Writing Australian History On-Screen
Published by  Lexington Press, 2023
Writing Australian History On-screen: Television and Film Period Dramas "Down Under" reveals the depths of Australian history from convict times to the present day. The essays in this book are thematically driven and take a rounded historical-cultural-sociological-psychological approach in analyzing the various selected productions. In their analyses and interpretations of the topic, the contributors interrogate the intricacies in Australian history as represented in Australian filmic period drama, taken from an Australian perspective. Individually, and together as a body of authors, they highlight past issues that, despite the society's changing attitudes over time, still have relevance for the Australia of today. In speaking to the subject, the contributing writers show a keen awareness that addressing new areas arising from the humanities is key to learning; and hence to developing an understanding of the Australian culture, the society, and sense of the ever-unfurling flag of an Australian something that is not yet a national identity.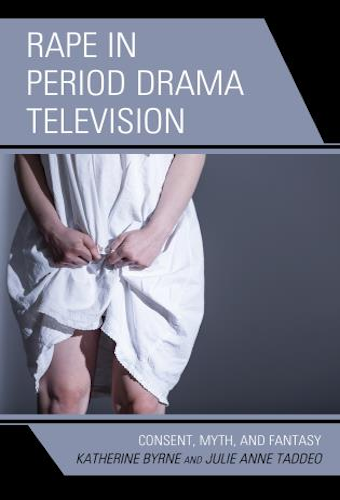 Rape in Period Drama Television: Consent, Myth, and Fantasy
Published by Lexington Books, 2022.
Rape in Period Drama Television considers the representation of rape and rape myths in a number of the most influential recent television period dramas. Like the corset, has become a shorthand for women's oppression in the past. Sexual violence has long been, and still is, commonplace in television period drama, often used to add authenticity and realism to shows or as a sensationalist means of chasing ratings.
Journal of British Cinema and Television
Edinburgh University, 2019.
Addresses how academic historians engage with Downton Abbey and similar programmes on a personal, intellectual, and professional basisAs representations of history, period dramas perform serious work, and can be used to discuss both historical and contemporary issues (voting rights, war and trauma, reproductive rights). The contributors challenge the narrow view of period drama TV as conservative nostalgia; through sharing their experiences with these series (as consultants, bloggers and public speakers) they suggest ways in which historians can navigate the boundaries between academic and public history.
Conflicting Masculinities: Men in Television Period Drama
Published by  I.B. Tauris, 2018.
A collection of essays on contemporary British dramas that interrogate the nature of masculinity represented on the small screen over a swath of subgenres and eras. Editors Katherine Byrne, James Leggott, and Julie Anne Taddeo outline in their introduction the foci of the collection. As suggested by the title, the primary motif in the analyses is that the male protagonists of the featured programs each possess a masculinity that is characterized by internal conflict, external conflict, a "masculinity in crisis," and oftentimes all three.
Published by Rowman & Littlefield Publishers, 2014.
The international success of Downton Abbey has led to a revived interest in period dramas, with older programs like The Forsyte Saga being rediscovered by a new generation of fans whose tastes also include grittier fare like Ripper Street. Though often criticized as a form of escapist, conservative nostalgia, these shows can also provide a lens to examine the class and gender politics of both the past and present.
Steaming into a Victorian Future: A Steampunk Anthology
Published by Rowman & Littlefield Publishers, 2014.
A popular sub-genre of fantasy and science fiction, steampunk re-imagines the Victorian age in the future, and re-works its technology, fashion, and values with a dose of anti-modernism. While often considered solely through the lens of literature, steampunk is, in fact, a complex phenomenon that also affects, transforms, and unites a wide range of disciplines, such as art, music, film, television, fashion, new media, and material culture.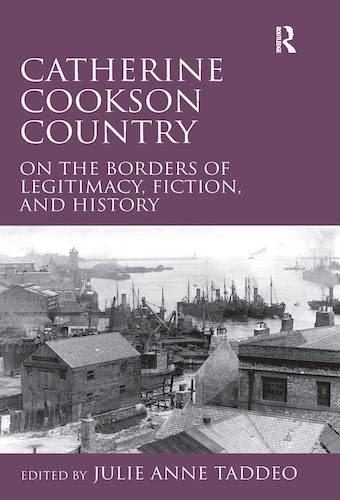 Catherine Cookson Country: On the Borders of Legitimacy, Fiction, and History
Published by  Routledge, 2012.
Britain's most widely read author of the late twentieth century, Catherine Cookson published more than 100 books, including The Fifteen Streets, The Black Velvet Gown, and Katie Mulhollond. Set in England's industrial northeast, her novels depict the social, economic, and emotional hardships of that area.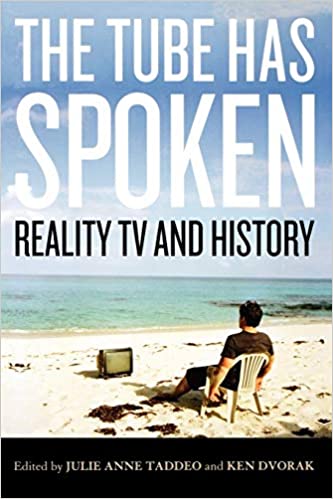 The Tube Has Spoken: Reality TV and History
Published by University Press of Kentucky, 2011.
Featuring ordinary people, celebrities, game shows, hidden cameras, everyday situations, and humorous or dramatic situations, reality TV is one of the fastest growing and important popular culture trends of the past decade, with roots reaching back to the days of radio. The Tube Has Spoken provides an analysis of the growing phenomenon of reality TV, its evolution as a genre, and how it has been shaped by cultural history.
Lytton Strachey and the Search for Modern Sexual Identity: The Last Eminent Victorian
Published by Routledge, 2002.
Examine Lytton Strachey's struggle to create a new homosexual identity and voice through his life and work! This study of Lytton Strachey, one of the neglected voices of early twentieth-century England, uses his life and work to re-evaluate early British modernism and the relationship between Strachey's sexual rebellion and literature. A perfect ancillary textbook for courses in history, literature, and women's studies, Lytton Strachey and the Search for Modern Sexual Identity: The Last Eminent Victorian contributes to the expanding field of queer studies from a historian's perspective.